The year 2020, a year which is said to be the worst year that India has faced until now has truly gotten on the nerves of the people. This year is not only dealing with the coronavirus outbreak but also with several unexpected natural tragedies. People of the country are suffering tremendously because of the sudden cease in their busy life. To survive this pandemic, the first and the most important thing is to accept the current circumstances and try to be normalized with it as soon as possible. Working from Home has been a great initiative to recover the loss of the country's economic instability and also stabilizing the professional lives that the people were used to.
Due to numerous negative news flooding around, the mental health of the people has adversely been affected which also hampers the quality of work and productivity.
It is extremely important to protect our mental health to stay healthy.
Here are 10 ways by which a person can have nourished physical and emotional well-being.
1. STRESS MANAGEMENT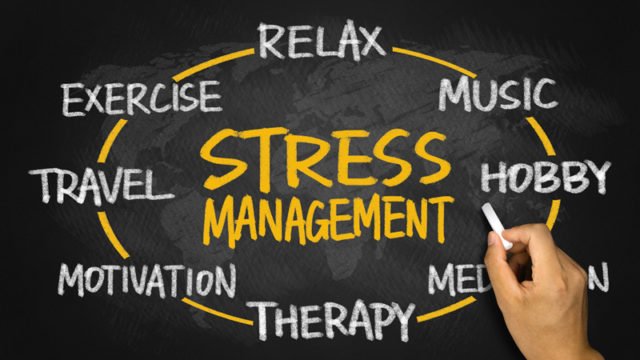 It is impossible to work efficiently if our mind is distracted by the negative situations happening around the world which generates tons of stress. To stay happy and positive, one should be calm and meditative. Listening to soulful and relaxing music in between or some positive podcasts help to keep our mind fresh and stress-free. In addition to it, one could read some good books or spend some time with their family to divert their minds from work.
2. BRING PROFESSIONALISM AT HOME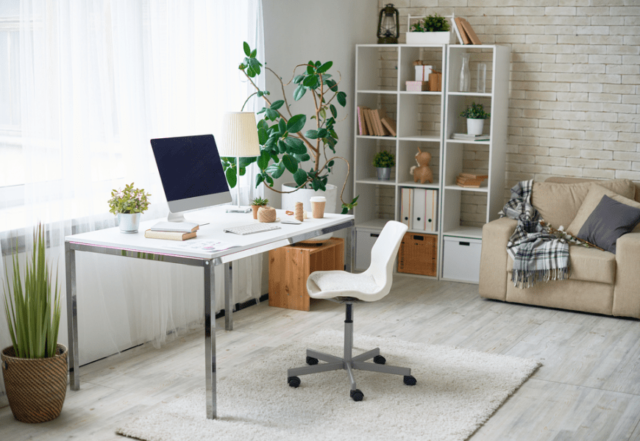 A human mind acts according to its surroundings. It is important to distinguish a person's personal and professional space. Make your working space similar to what it was in your office, Moreover, make sure that it has some freshness from sunlight and plants. By this, your mind will know that it's time to work and you will be active throughout rather than being lazy.
3. REWARD YOURSELF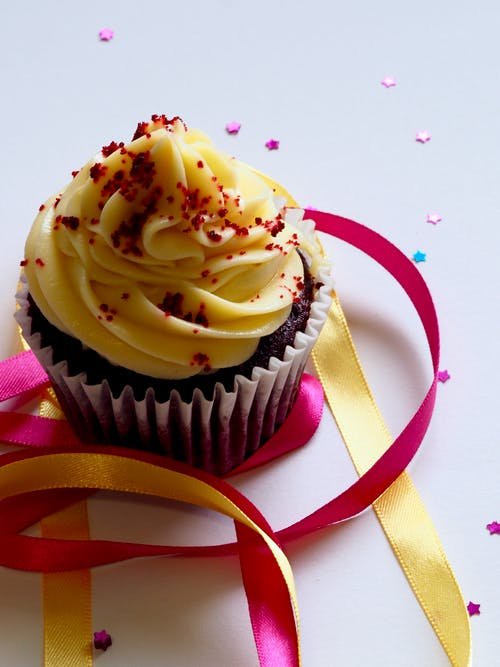 Good food lifts your mood instantly. Few prefer to eat food when they are bored. It is equally important to think about yourself while working. Treat yourself with your favorite snack but remember to only reward yourself when you think you deserve.
4. HAVE A HEALTHY ROUTINE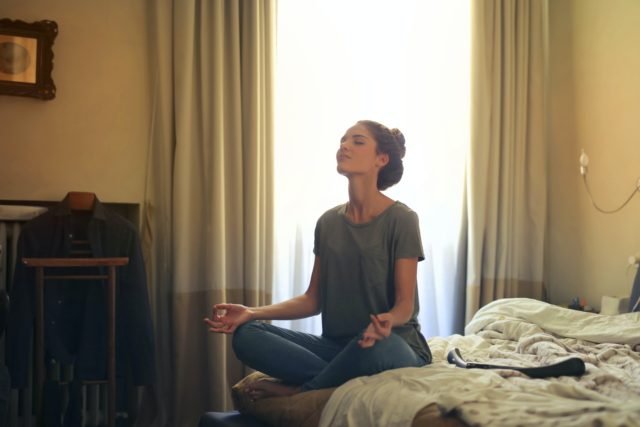 A good and healthy routine contributes immensely to your positive mental health. Rather than waking up 15 mins before your working hours, try to meditate early in the morning followed by a good healthy breakfast before you sit to work. It is necessary to have a regular schedule to stay fit and healthy both mentally and physically.
5. TAKE ADEQUATE BREAKS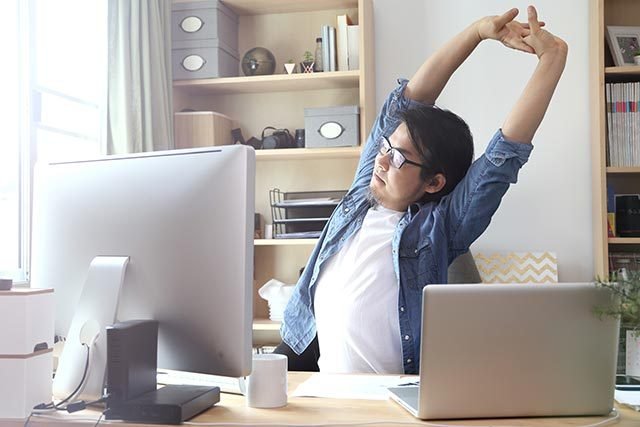 No human can work for 7-8 hours continuously with the same efficiency. It is advisable to take adequate short breaks in between your working hours in which you can stretch your body, have a short walk in the fresh air, check on your family members or just greet your dog. 
6. SPEND TIME WITH YOUR LOVED ONES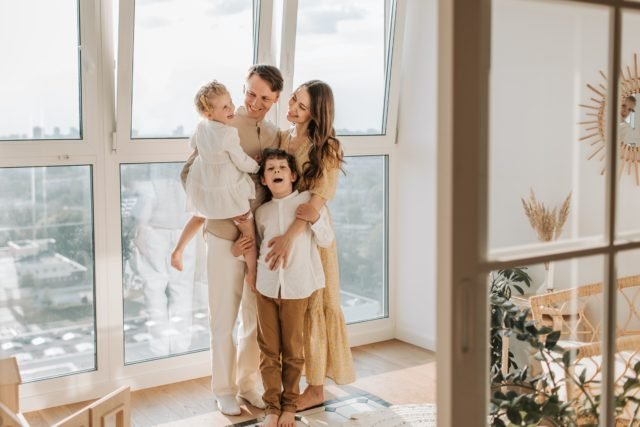 Being busy in our own lives often detaches us from being in contact with our loved ones. This pandemic might have proved to be a blessing in disguise in terms of reuniting with our family and loved ones. After hours of working, spending time with your family, playing games, remembering good memories together, and calling your long lost friends to catch up on them will surely make you feel good and positive.
7. SELF CARE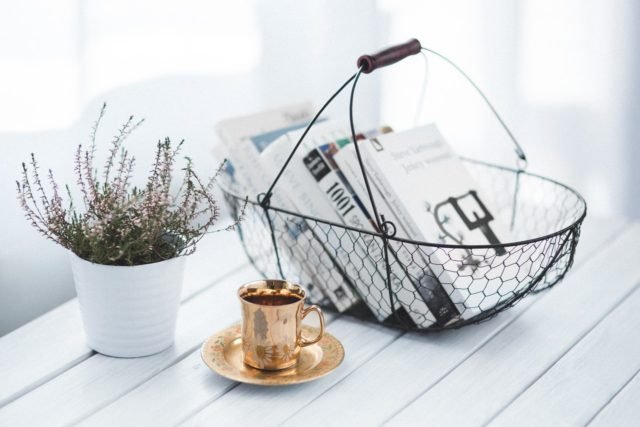 Like said before, it is important to prioritize yourself to be positive and happy. Wearing face masks, relaxing with good magazines, getting ready as if you would if you were in your normal daily schedule, or wearing makeup keeps you happy after you spend hours in front of a computer.
8. MAINTAIN A JOURNAL OF THINGS YOU ARE THANKFUL FOR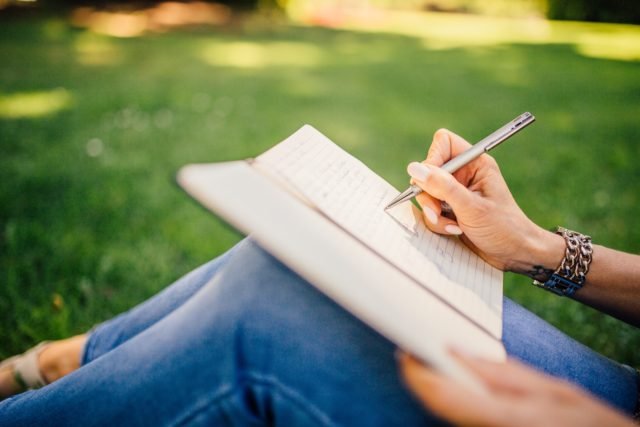 Being so engrossed with our routine, we often forget to be thankful for people and things in our lives. Being in this pandemic people have no time to introspect and think about positive achievements down the memory lane. By maintaining a journal whenever a person feels low he/she reviews that list which is a general reminder that there are still positive things to look upon amidst the negativeness.
9. HELP OTHERS AND FORGIVE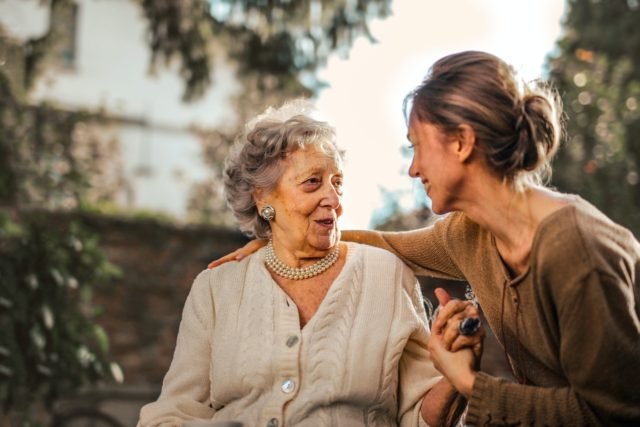 In our course of the journey be it in a professional working environment or our personal lives, some people have grudges with you which is mostly due to a misunderstanding. The one good thing that this pandemic has taught us is that things are quite unexpected. Anything can happen. Resolving your previous misunderstandings and helping people who are in need in these times will make your heart pure and happy. 
10. PRIORITIZE YOUR SLEEP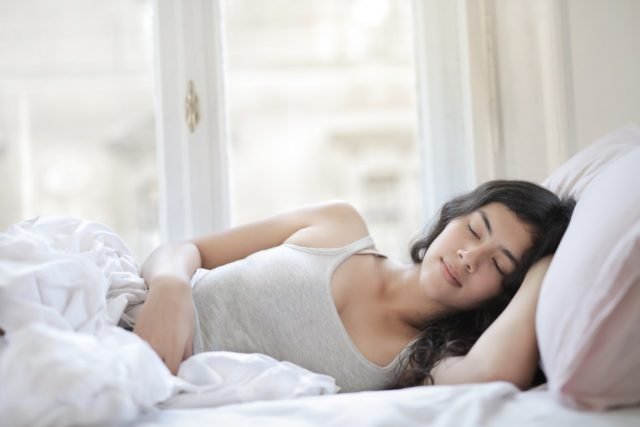 A night of well sufficient sleep will be necessary for everyone to be mentally positive. Staying all day in your home sitting, eating junk, and watching Netflix all night can hamper your health. It is important to give your mind enough rest to work again the next day with the same efficiency.
CONCLUSION
It is difficult to be positive every day. It is all okay if you are not feeling yourself someday and don't wish to work like you used to. It is important to give yourself a break from your monotonous cycle so that after the break you can work with more zeal and enthusiasm. You do not have to fill your daily schedule with a lot of activities that will stress you out. It's good to be realistic and admit that it's okay if you are working less than what you were before because during these times the most important thing is to be safe and healthy.