"Google Directors were instructed to freeze hiring for full-time and contract workers" 
The stats show that hiring in the Hospitality, Childcare, Banking and Finance, and Software Development industries have gone down by 60%, 40%, 35%, and 18% respectively in March 2020 as compared to March 2019. Where every other organization was looking forward to a prosperous year, the pandemic has compelled the glorified giants to put a leash on their eternally flourishing kingdoms and forced them into a situation of deliberate understaffing.
Explaining Hiring Freeze
Hiring Freeze is a cost-cutting technique, carried out by corporates during the time of economic crisis either within the organization or in the economy due to recession or some other economical factors. A technique implemented to circumvent layoffs, hiring freeze is understaffing one's organizational assets(human resources) intentionally to save costs and ensure that the operations don't stop during the period of economic distress. 
As barbaric as this term sounds, numerous organizations pragmatically strategize this process, to achieve more efficiency. This doesn't imply that the hiring process is completely shunned but it stops for those openings that might just not be the need of the hour whereas specialized positions can be occupied by appointing freelancers, independent workers, or part-time employees.
Implications
Hiring freeze may sound like a temporary solution of cost-cutting but in the bigger picture, it comes with enormously unsolicited setbacks. When the vacant openings are not occupied, it increases the workload of the existing workforce, thus leading them towards a lot of work strain resulting in diminishing efficiency and job dissatisfaction. Let's discuss some more implications that will clear our conscience.
Short-term solution- As mentioned earlier, freezing the hiring procedure is a short-term solution because similar needs do arouse during the frozen period. So the organization ends up hiring the same number of people or even more to catch-up with the time and work loss during that period. As a result, though the organization saved the money in the shorter run, in the longer run, it has to spend more than what it was initially spending.

Perturbed Employees- When this technique is levied, it directly affects the existing employees questioning their job security. This creates a sense of fear amongst them. Hence the performance goes downhill and the idea of combatting cost becomes ineffective. Resulting in employees' lack of job satisfaction, an incentive promised to the employees by the organization.

Distorted Image-

Once an organization freezes the hiring, it sends out a message that the company is in shambles and once it gets to the media, they might ruin the image of the organization. Any prospective employees who were earlier interested in the openings will withdraw their applications and the company will lose its credibility amongst them. The investors will withdraw the share of their investments if they get to know that the company is not yielding any more profits.
Learning from the Past
The Hiring freeze is not a new phenomenon but a stigma continuously being incorporated by various organizations and even governments to increase their savings. Several historic literary texts provide us the proof we require to circumvent such inglorious events. The veterans of World War I, II, the Korean War, and the Vietnam War were suffering but the 39th President of the USA, Mr. Jimmy Carter incorporated a hiring freeze due to which medical care facilities suffered a loss of 5000 personnel and their misery continued.  
The Leach Amendment wherein only one person could be employed for every two losses. Initially, it seemed to be a loss of only 54 personnel but for the later activation process, the loss was larger and inescapable. In the presidency of Ronald Wilson Reagan, health-care again faced a backlog and complicated the matter. All these past freezes are still affecting a huge part of the federal employees of the US and as veterans make up one-third of the federal employees, it seems to have a disproportionate effect on them. The impact of this idea is condemned by Democratic members of Congress, advocates and the National Federation of Federal Employees says, "it will cripple employment opportunities particularly for women, veterans, minorities and the disabled."
Remote working – The Solution
Remote Work has proven itself to be one of the demanded and beneficial workspaces. Remote Work is a non-conventional style of working which allows professionals to work from anywhere and anytime. In the world of digitalization, this conventional method of traveling two hours to reach an office and sit on a designated desk seems outdated. However, there are many benefits of Remote Working:
Flexible work hours and location liberty, that is, there are no rigid schedules; you can decide your timings. You are your boss, and there's no geographical limitation to where to work from, you can work from any place at any time. Hence, it leads to less commute stress of reaching on time and less absenteeism along with improved productivity.

It decreases the gender pay gap and promotes equality. In traditional offices, there are few preconceptions and unequal distributions of tasks and pay based on gender prejudices. Whereas remote work has proven to be one of the combatting factors of gender bias, providing equal opportunity without discrimination.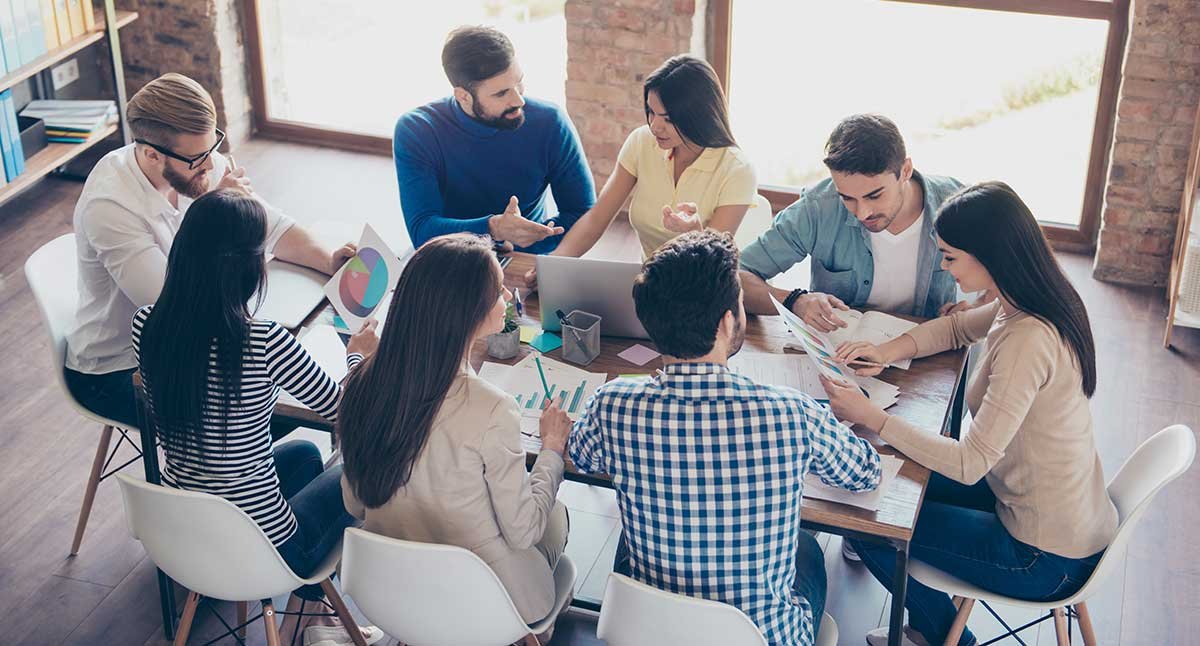 Increases diversity, provides access to a broad pool of applicants and broader perspectives. Various points of view allow people to learn and acknowledge different opinions irrespective of the factors of age and experience. Also, it allows employers to hire outside of normal commuting distance and can be beneficial for highly skilled employees who were not able to join due to the long distance.

Better work-life balance as you have the autonomy to choose your work schedule while you are at ease to address your life events. The work can be started and wrapped up as you choose. Remote work provides the ability to balance your errands and your work in a better manner.

Freedom from traditional office rigidities. If you have a family event to attend but you need to go through that long process of writing a leave application days before the event is so hectic and exhausting while working remotely you can do your work a day prior, and you are good to go. Allowing the employees to perform at their best leading to increased job satisfaction.

A cost-saving mechanism, not only company profits from the reduced rental expenses, less investment in the basic infrastructure and lessen bills. The savings aren't just for the employers either, working remotely saves commute expenses, professional wardrobe expenses, and parking expenses of employees as well. Making these short expenses, a huge long term revenue for them.
Statistics 
In these unprecedented times, many organizations have to shift from their conventional and traditional working style to the non-conventional ones. And during these times, Remote work entered as a substantial escape from modus operandi. The number of people who work from home has increased immensely in the last five years to 44%. Today 4.7 million or 3.4 % of the US workforce is working remotely. Globally, 52% of workers work remotely or virtually at least once a week.
According to an estimate in Forbes, remote work has risen from 7.7% to 9.8% in the past decade, in Europe. Zoom, a video conferencing app compared the number of meeting participants changing from 10 million to 300 million per day as a result of the Coronavirus. Twitter, one of the world's largest microblogging and social networking applications, became the first Tech company to allow employees to work virtually.
Since the spread of Coronavirus the world is facing many changes and challenges in work culture, when remote work came into the picture as a blessing in disguise for many. Although this approach of remote working or working from home isn't new, it has received a substantial boost in these particular times. With virtual and remote working there's a shift from the traditional, physical style of working to a more modern and versatile style.
The transformation from physical work culture to remote work culture is massive and seems to be prevalent and long-lasting for the future. The constant progression in remote culture makes it more prominent for our progeny. In the world of digitalization where soon the technology will become prominent in everybody's life, the virtual work culture will be irreversible and lasting.
Written By: Dharna Bothra for the Growup Group