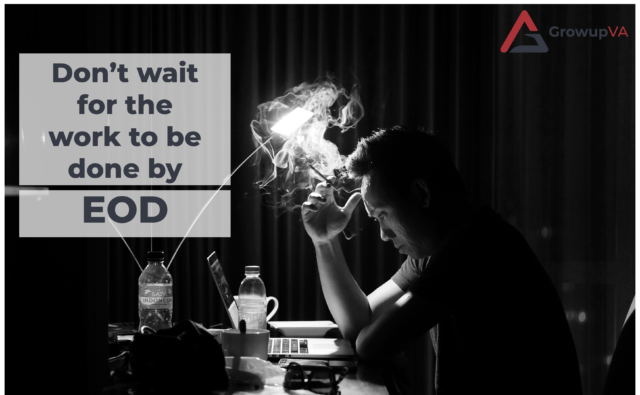 One thing that quarantine has taught us is that one doesn't have to stop their operations because of the pandemic. Work from home is the routine of every organization and commute has been eliminated completely. This is the perfect time to understand that when an employee says that they will work from home, the organization has to and should trust them.
But this is not a new concept. There are people who work in a similar way with or without the pandemic and they are called Virtual Assistants.
No matter how alien this concept sounds, I assure you that Virtual Assistants in India have been accepted as an alternative for full-time employees. They are employed for specific tasks and you get a better performance because they are specialized in their area of operations. It is beneficial and smart to delegate your work to a virtual assistant because it saves the cost of hiring a full-time employee and they give you their undivided attention.
But there is always a doubt while hiring a virtual assistant because you are opening your doors to someone who will have your sensitive information and won't be present physically for the whole project. Various virtual assistant agencies promise to provide you the best but here at Growup, we not only deliver you the best but will also help you how to hire the best virtual assistants in India through Growup-
Recommendations- 

You know your requirements but it is impossible for anyone to interview each and every individual out there. So we make sure that we recommend what's best for you provided you have your goals assorted and not only sorted. We recommend virtual assistants on the basis of what kind of roles you want to assign, what are your goals, types of virtual assistant services you require, etc. This ensures that there is two-way communication and you don't have to be the one making sacrifices.
Ask questions-

This sounds pretty self-explanatory that while hiring you are supposed to ask all the necessary questions about their qualifications, their strength and weaknesses and all of those typical questions but NO. Here we are referring to hire personnel who asks questions and is curious about the work. This shows how keen they are regarding the work. Hiring a virtual assistant who is ready to learn makes the entire process convenient.
Discretion-

When you are supposed to hand over your operations to a person who is not your regular employee, there is always a question about security. It is hard to trust an outsider with your information. While hiring a virtual assistant from Growup, you don't have to worry about your information being used or tampered because our policies are very strict regarding handling the client's information. And if there is still a doubt, it is advisable to be open about this with the virtual assistants and get to know their views on discretion.
Ask for samples-

When agencies provide their VAs, you must be still doubtful because you are trusting another person's gut, so to get rid of your doubts always ask them to present you with various samples of the respective virtual assistant. This is not offensive because the work and ideologies of people may differ so it is better to get different samples and hire someone with similar views.
Interview-

We know that interviewing gets a bit personal and once you are done interviewing the virtual assistant agency then what's the point of interviewing the VA. The reason we suggest this is purely for your benefit so that both, You and the VA can find common ground and skip any future clashes. Also, when you hire them, this will ensure that they have the required proficiency in the languages your company requires
Trial task-

When you hire a freelance virtual assistant in your organization, give them a trial task to make sure that they are following the code of conduct and the standard of the work is met. This process is followed by feedback which will ensure that they are on the right track and if not, you can at least correct them and bring the necessary changes.
We have vividly discussed various ways by which you can hire a virtual assistant in India to make sure you get the best because if the process is erroneous, you might land up in a very chaotic situation. We at Growup are very thorough with our screening process and we don't take any chances with our clients and virtual assistants. So now you know where to get your next VA from.