Ever wondered how Administrative assistance can help you boost your business? If yes, let Grow up help you figure out what it is and what you need to do. Any duties which revolve around managing or interacting within the office can be left upon Administrative assistants. Be it answering the phone calls or managing files, they've got your back. You can leave them in charge of greeting all your clients and customers.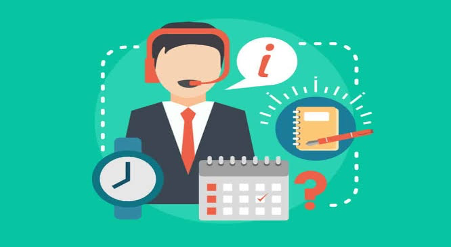 Administrative Assistant's Job Description:
An administrative assistant's job duty is to smooth the administrative functioning of the office. They provide assistance and support to the managers and employees and take on the clerical duties. All the tasks related to organization and communication are given to them. There is nothing to worry about with administrative assistance in hands. 
An administrative assistant's day to day responsibilities include-
Organizing files

Creating correspondence 

Preparing reports

Managing calendars to schedule appointments

Sorting mail

Preparing invoices 

Offering general staff support
Administrative Assistant's skills and qualification requirements:
An administrative assistant sometimes deals with confidential and sensitive data as well. This job requires good decision making and communication skills. Some essential skills include-
To perform data entry, manage calendars, create reports. Must be familiar with Microsoft Software like Excel, Word, Outlook, Powerpoint. Knowledge of computer software, browsers, etc. is a plus point.
They're sometimes the face and voice of employees or companies as they manage the greet and correspondence of the clients. So, verbal and written communication plays a major role to hire an administrative assistant. Their speaking skills and gestures can convert a lot of customers. 
An administrative assistant deals with different tasks and employees daily, which can be a little troublesome. So, managing time accurately is a must.
Keeping the entire office organized is on the shoulders of an Administrative assistant. Organizing schedules, meetings, events, and files for everyone requires a strong level of organizational skills.
Planning the calendars, prioritizing the tasks, dealing with unexpected cancellations, and work, all of this requires great planning skills. 
Qualification essentials in this field are, an Administrative must at least have a high school diploma or GED. For those straight out of high school, you can opt for courses in word processing and enhance knowledge in general office procedures. People with a Bachelor's degree our preferred more as they've a better understanding at a professional level. One must possess up to date knowledge and skills for an Administrative Assistant position.
Administrative Assistant's Salary Expectation:
The salary range of an Administrative Assistant depends on various factors like education, skills, certifications, and experience. According to payscale, the average salary for an administrative assistant in India is ₹296,046. 
Need an Administrative Assistant for your office? Or looking for a job to be one? Contact Growup Group and allow us to sort your problems.